Warning
: Use of undefined constant gad_content_tag_filter_replace - assumed 'gad_content_tag_filter_replace' (this will throw an Error in a future version of PHP) in
/home/wildwo9/public_html/wp-content/plugins/google-analytics-dashboard/google-analytics-dashboard.php
on line
485
Our Story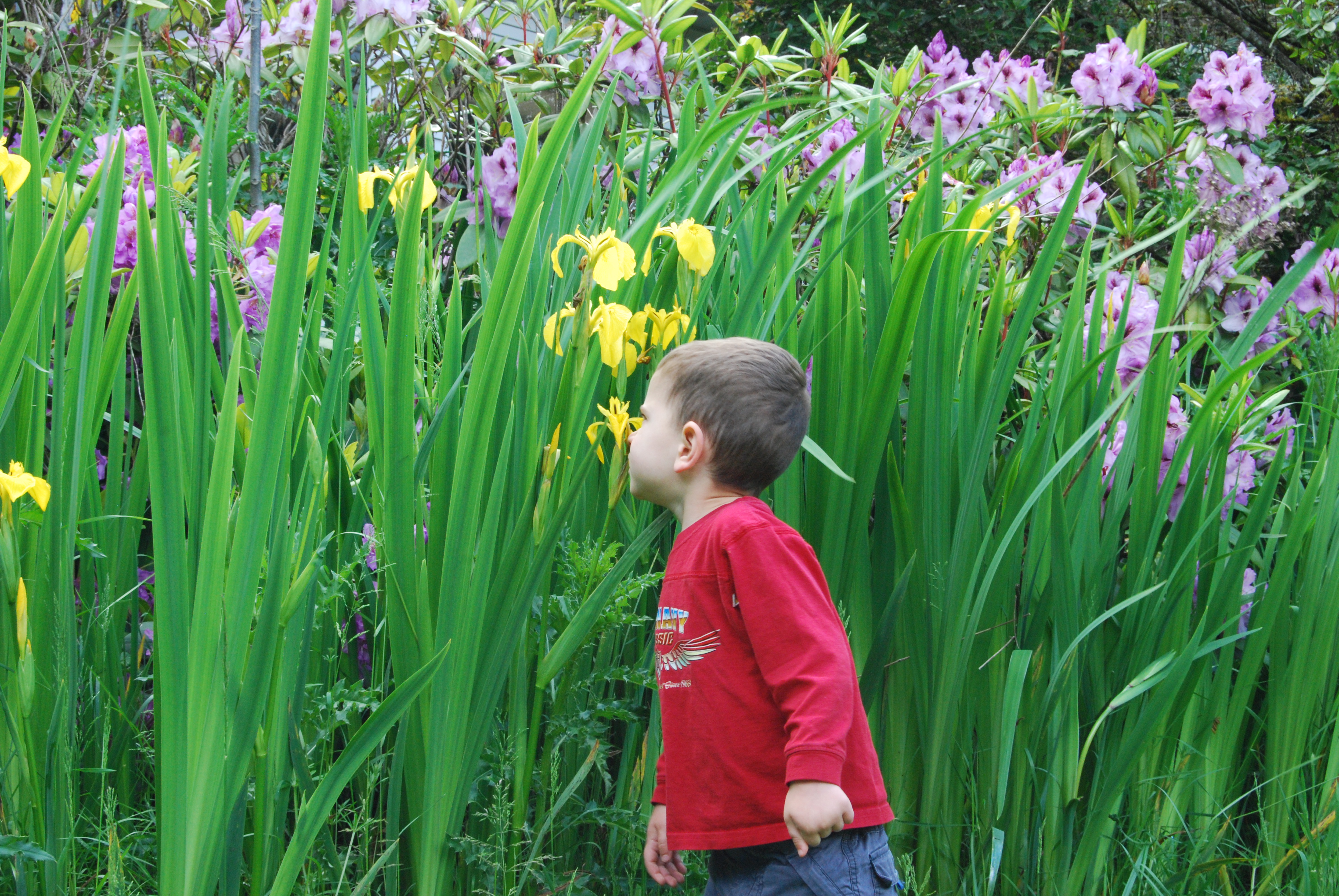 I started Wildwood Nature School for this guy, my son. I wanted a place where he could learn from the natural world in a way that was stimulating and developmentally appropriate, and I just wasn't finding exactly what I was looking for anywhere else in Portland or Beaverton.
I casually lamented to his play group that I wished someone would open a preschool in Forest Park — a place for children to explore the natural world, discover how things work and grow, and learn at the joyfully relaxed pace of childhood. The wonderfully supportive moms pointed out that I was a certified teacher, had worked as a preschool teacher in an Even Start program and had done arts outreach to Head Start programs while working as an Early Childhood Educator at a children's museum. In other words, I should take my experience and open up the type of preschool I wanted for my son.
Wildwood Nature School opened its doors to its first group of preschoolers in September 2010 and has since gained a respected reputation as a place for experiential learning and childhood at the pace nature provides. 9 years later, my son is in middle school, and I'm still providing care and education to new groups of preschoolers!
Ver la traduccion al Espanol
Yo emprendí el pre escolar Wildwood Nature alrededor de hace nueve años. Yo estaba buscando un pre escolar para mi hijo menor y simplemente no estaba encontrando lo que quería.
Me emocionaba antes de ir a conocer diferentes lugares pero cuando los visitaba no eran lo que yo tenía en mente.
Así que platicando con mis amigas de grupo de juego de nuestros hijos, les comenté que no podía encontrar la escuela que yo quería para Nicholas. Yo les dije a mis amigas "Desearía que alguien hiciera algo aquí. Por qué no hay ningún pre escolar en el area de Forest Park donde los niños pueden aprender de la naturaleza, en el mundo real, teniendo experiencias del mundo real, teniendo la habilidad de cuidar de animales, con tanto espacio, tanta ciencia naturalmente alrededor de nosotros?"
Mis amigas me miraron y me dijeron "Tú fuiste una maestra"
Y ellas estaban en lo correcto. Yo enseñé en escuela primaria pública y en escuela pre escolar pública.
Mis amigas agregaron, "Tú eres la maestra. Haz el pre escolar que tú quieres"
Así que eso fue precisamente lo que hice. Abrí las puertas de Wildwood Nature School para mi hijo. Para que el aprendiera de manera práctica y activa del mundo al aire libre.
Mi hijo hoy está en secundaria y yo sigo continuando mi pre escolar.